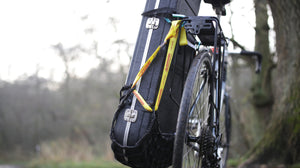 Get on your bike and carry what you like. 
The Mundo Air Pannier -an affordable and durable bicycle pannier bag tested to a massive 140kg that fits in your pocket! A safe & sound way to carry musical instruments and just about anything else on a bike.
Subscribe to our newsletter
Promotions, new products and sales. Directly to your inbox.